Making a checklist for welding machine maintenance work 
maintaining an orbital welding machine is a necessary component of owning and running an industrial system or work cell, but doing so is a difficult undertaking. to make sure you don't overlook any important steps, it is recommended practice to create a welding machine maintenance checklist.
how to include these steps in your checklist for orbital welding machine maintenance work
look for any liquid or weld spills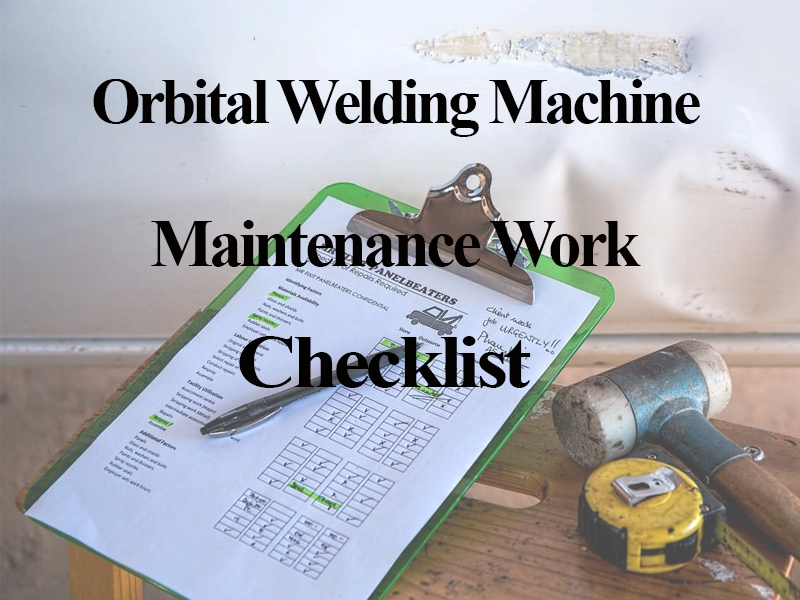 this is the first thing on your maintenance work check list. search the area around your orbital welding machine for liquid stains and weld spatters on the ground. spatters are usually the result of a damaged hose, a loose or broken fitting, or hard tubing.
over time, the coating on hoses and electrical wires may crack. when hoses and electrical wires are damaged, the uv light used for welding promotes the breakdown of their components, which results in liquid droplets appearing on the ground. weld spatter, or molten material droplets produced at or near the welding arc, can harm damaged or exposed hoses and wires. your air and hydraulic clamps may become damaged or destroyed as a result of welding spatter accumulation. additionally, spills are also burning a hole through the tubing of your machine and causing a fire.
protective covers like fabric sheaths without restricting movement of your flexible hoses can increase their lifespan . to safeguard hoses that are routed through and on the machine, think about using fabric sheaths, end-of-arm tooling, or stationary tooling stations. when employing high-pressure hydraulic tools, you should also think about selecting a hydraulic fluid that is more fire resistant.
examination of hardware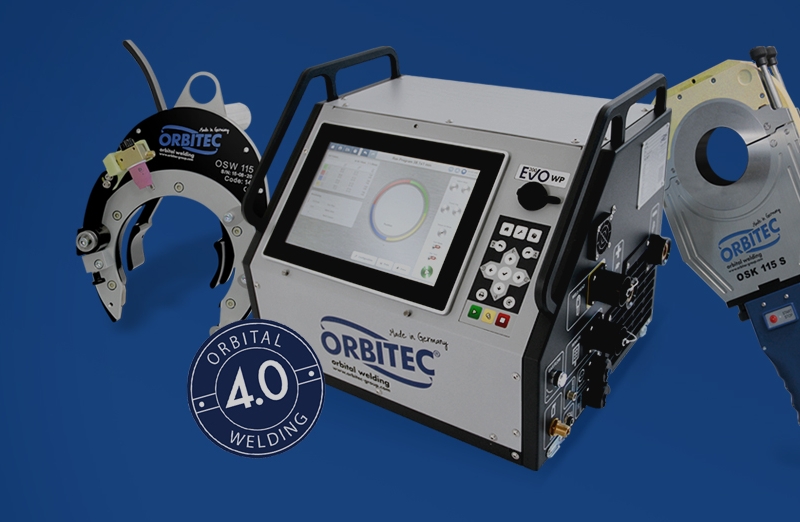 check the hardware of your welding machine and the equipment around it for any indications of missing or loosened bolts. verify visually that all necessary safety coverings are in place. check the sight glass for a rapid evaluation of your machine's fluid level and color if your orbital welding machine utilizes oil rather than grease. darker fluid proves high temperatures or contamination, whereas low fluid suggests a leak.
listen for grinding and air leaks.
in your welding cell, keep an ear out for air leaks.leaks of air are a sign of a scorched air line or a loose fitting. listen to your equipment while operating production, if at all feasible. if you hear grinding or see strange vibrations, you may have a mechanical issue.

neglecting welding machine maintenance work can lead to expensive repairs, but swiddtech offers high-quality repair services at reasonable prices.
contact us today
check the master position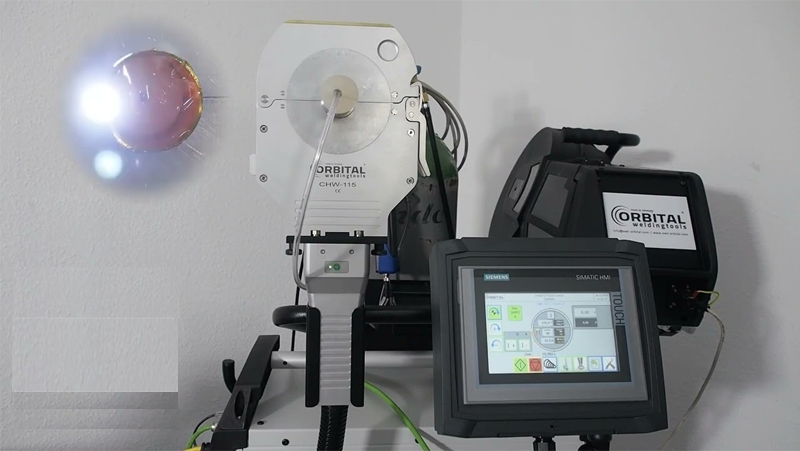 prior to production, confirm that the user tool settings and master position of your orbital welding machine are in the proper places. some tools on the market can carry out these tasks automatically at predetermined intervals.

change the batteries
if your machine relies on batteries to support its position or programs, swap them out frequently—typically once a year. by replacing the batteries in your machine, you can guarantee that they are constantly completely charged, reducing production downtime and increasing productivity.


make sure it's clean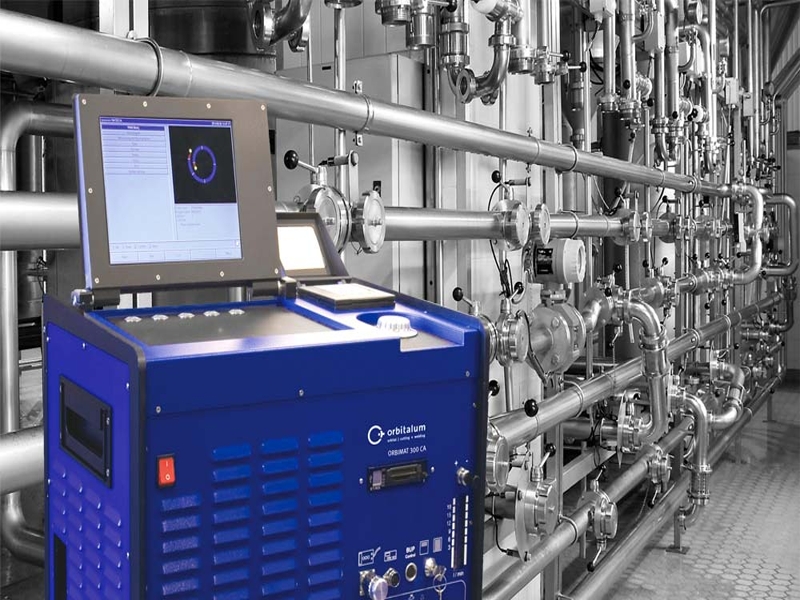 verify that the control cabinet, fans, and ducts of your equipment are all clear of debris. make sure airborne pollutants don't enter the controller and land on exposed circuit boards if you run a fabrication facility near cutting and grinding processes. a short-or fire could result from the dust and oil.
make a software backup
regularly make a backup of your machine software. it is simple to cut production time using a few ineffective programming techniques given the complexity of today's systems. your welding machine can simply go back to its old software by recovering a previously working backup.
change the welding liners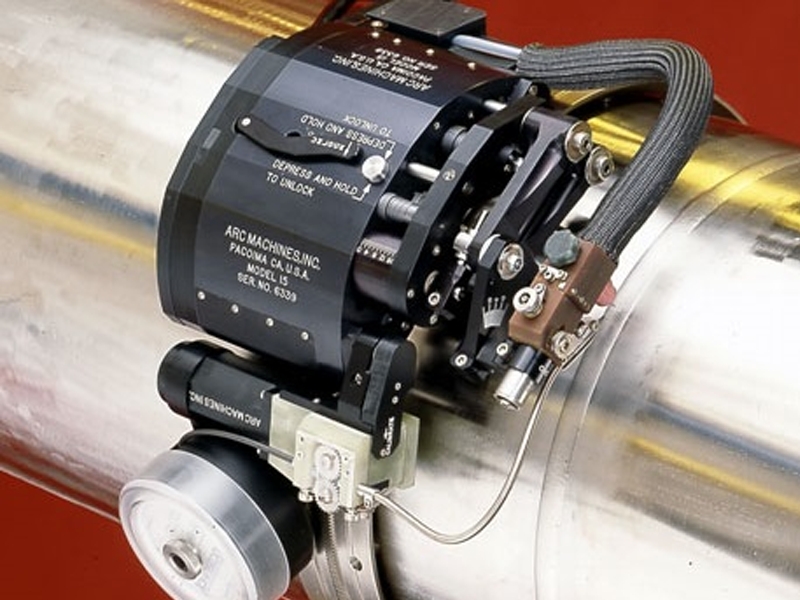 its liner is the most typical welding machine component that ages over time. to get rid of errors while your machine is operating in three shifts, you should swap out the liner every week.
examine worn cables
keep track of any cables that are dragging, rubbing, contacting, or moving along any other element of the welding cell as the machine completes the manufacturing. cable maintenance work is expensive when cables come into contact with other machine parts. you should swap out damaged cables.
exchange the guns, tips, and nozzles
replace the tips of your welding guns every day. check the nozzles for weld spatter that could accumulate and reduce performance. a new contact tip on a welding torch aids in the correction of flaws that frequently appear during the welding process. soap bubbles can also be used to look for system shielding gas leakage.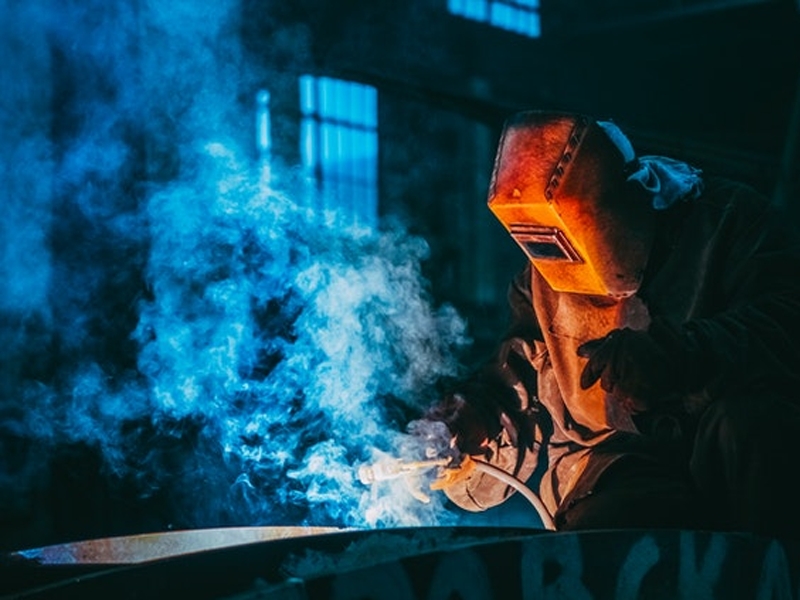 providing you with swisstech's orbital welding machine maintenance work

your welding machine and cutting apparatus need to be repaired for preventative maintenance. you can be sure that your equipment is always operating correctly thanks to the welding machine maintenance program offered by swisstech company. to ensure peak performance and productivity, schedule these services up to a year in advance. the factory-trained specialists at swisstech have the expertise to quickly and effectively check, calibrate, test, and repair your equipment, whether you need yearly, semi-annual, or quarterly maintenance. additionally, once your service is finished, we give you an inspection report if you're a part of our maintenance program. to find out more, call us right away.